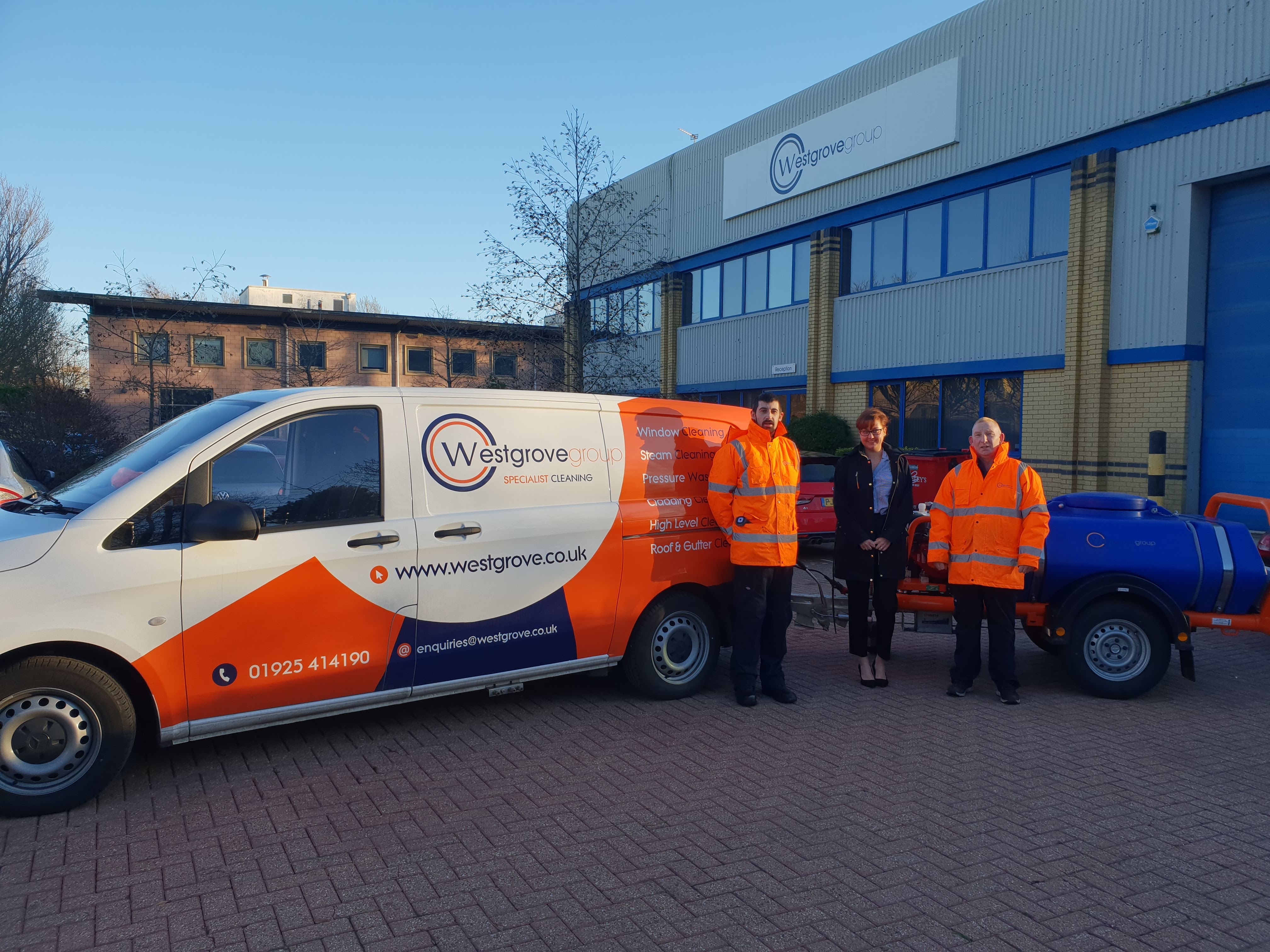 The Westgrove Group has launched a new Specialist Cleaning division on the back of continued growth in soft services.
The company, which provides services to over 100 sites across the UK, has grown by 21% in the past two years.
The new division will help drive sales to a target of over £40 million in the next five years.
The Specialist Cleaning Division will move Westgrove into self-delivery of window cleaning, pressure washing, steam cleaning, roof and gutter cleaning, cladding cleaning and other high-level cleaning.
The company hopes its current portfolio of Partners in the retail property, corporate buildings, warehouses, leisure, mixed-use environments and external public realm sectors will see the benefits of the new division as well as targeting brand new Partners.
The division will be headed up by Daina Parker, Westgrove's Specialist Cleaning Manager, who has years of experience in high level cleaning.
Daina, who worked for High Access Maintenance Ltd for 10 years, will lead the new team to deliver services across the UK.
She said: "Westgrove is a fast growing company and this is a great time to join the business. I'm looking forward to providing our Partners with our brand new service, all delivered by our highly experienced team."
Claire McKinley Smith, Managing Director of The Westgrove Group, which employs over 1,000 people, said: "We are very excited to announce the launch of this new division which demonstrates our continued growth and supports our plans for the future.
"Westgrove have an exemplary health and safety record and. with years of experience and knowledge in the industry, we are delighted to be able to offer an even wider range of cleaning methods suited to our customers' needs."
Westgrove, which celebrated its 20th anniversary last year, specialises in providing security, cleaning and security services in high footfall destinations from shopping centres and corporate businesses to retail environments.
The £22 million company was founded in 1998 by Group Chairmen Simon Whittle and Steve Fives.
Here's a link to the story as it appeared on FMJ