Welcome to the March edition of the Westgrove Newsletter. The newsletter will be coming to you monthly and will keep you up to date with what's happening around the business.
Colleague Coronavirus Update
We would like to reassure colleagues that as a business we are taking Coronavirus (Covid-19) very seriously. We have set up a dedicated webpage where we will keep you informed of any updates, here.

For those colleagues who are concerned, further guidance is available through our colleague welfare portal or you can speak directly to your site manager.
Click here to access the Colleague Welfare Portal.
Annual Awards Ceremony 2020
We were delighted to welcome colleagues from all over the country to celebrate the remarkable work they do each and every day, often going above and beyond in their work to this year's Annual Reward and Recognition Awards Ceremony.
We heard from guest speakers Alex Staniforth, our Westgrove Brand Ambassador who told us of his next awe inspiring challenge, British Security Industry Associations (BSIA) Andrew Cooper who gave us insight into the security industry and Retail Trusts Tom Bostock who shared information on the amazing work Retail Trust do and the support they can offer to our business.
During 2019, the business received an unprecedented number of Reward and Recognition nominations from colleagues and partners and we are delighted to announce the winners from each category:
Site Manager of the Year – Stewart Todd, Birchwood Park
Site of the Year – Market Place
Team of the Year – Security Team, St Johns
Colleague of the Year –David Philips, Market Place
Service to the Customer – Tata Technologies
CSR of the Year – Royal Priors, Neil Peters & Aston Ford
CSR of the Year – Gloucester Quays, Martin Davidson
Community Champion – Spindles Town Square
Service Excellence of the Year
Renay Snelson, Runcorn
Ajaz Shah, MSO
Waqas Maroof, Tata
Cleaning Team at Lion Yard
Barry Burnham, Templars Square
Outstanding Act of the Year
Ahmed Abdul Karim, St Johns Shopping Centre
Martyn Hoare, Paul Pritchard, Derek Washington, Alex Wilkins and Colin Marshall, Concourse
Christopher Edwards, Maylords
Rohan Kumar, Queens Square
Security Team, Templars Square
Matthew Barrett & James Thompson, Stamford Quarter
Mark Smithson, Doncaster & Sheffield Airport
Newcomer of the Year – Macauley Stones, The Lowry
Mystery Shop Winners
Runcorn
Bay View
Templars Square
The Core
Chairman's Special Award – Hannah Denning, Head Office HR Team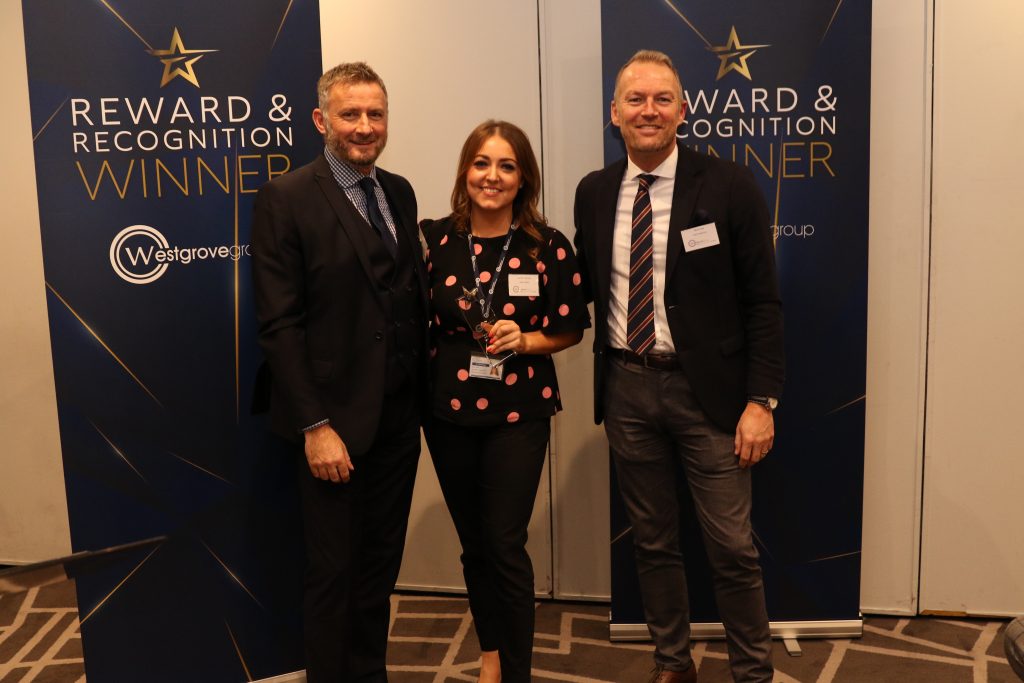 Congratulations to all our nominees and winners from 2019.
You can see more pictures from the day here.
Ace Award Nominations
We are delighted to be part of the up and coming ACE Awards from Revo the shopping centre industry body. The ACE Awards recognise great customer service excellence. The following centres are finalists;
Handforth Dean (Retail & Leisure Place)
Market Place (Regional)
St Johns Centre (Community)
We are also proud to have a nomination for an Ace Star – Alan McCabe at St Johns – for excellent customer service skills.
Welcome to Our New Colleagues
Let's welcome Karl Clawley, Director of Shopping Centres and Lucy Wood, Marketing & Community Engagement Manager to the Head Office team.
Karl Clawley, Director of Shopping Centres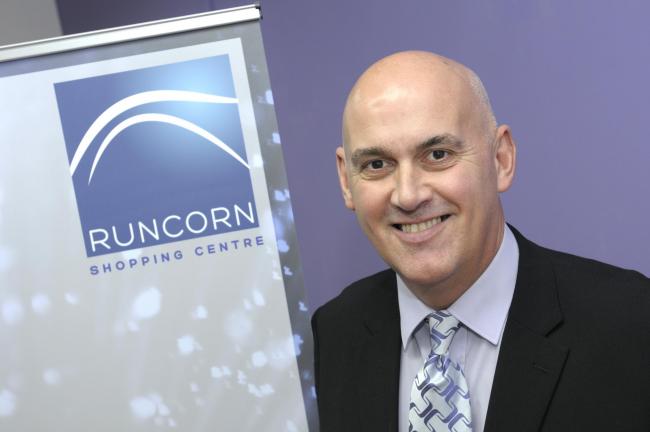 Karl joins us with a strong background in Shopping Centres, winning Centre Manager of the Year with Savills in 2017. He will liaise with our Partners at a strategic level and will help to support the rapid growth of the business throughout the UK.
We asked Karl a few questions to get to know him a little better and here's what he said:
What is your background?
Originally from Manchester I now live on the waterfront in Liverpool. I started my career as a Stockroom Operative at Topman, when Top Man was a boy!, and progressed onto a management Training Programme that saw me manage various retail stores around the UK. I went from retail into Shopping Centre Management about 15 years ago and had a proven track record of delivering some innovative new ways to the industry….but the people that worked with me were always key to delivering a customer experience.
What will your new role bring to Westgrove?
I am hoping being the Director of Shopping Centres will allow me to bring some innovative ways of working and delivering a great customer experience through our Colleagues and Site Leads.
What attracted you to join Westgrove?
Westgrove was my provider of security and cleaning at Runcorn. I liked the way the business was always striving to make its people better and treating them as colleagues not employees. The reward & recognition programme Westgrove operated really made them stand head and shoulders above competitors.
Who would your ideal dinner party guest be?
Imagine being able to sit and talk to someone like Walt Disney who was ahead of his time in creating a unique customer experience that is now a billion dollar industry. Which all started with a mouse!
Where did you last holiday?
Cape Verde, a complete sunshine, no Wi-Fi, beach holiday
A fact about you!
Have been to the Buckingham Palace and had a bite to eat with Prince Charles, Camilla and Princess Ann, wasn't quite that casual!
Lucy Wood, Marketing & Community Engagement Manager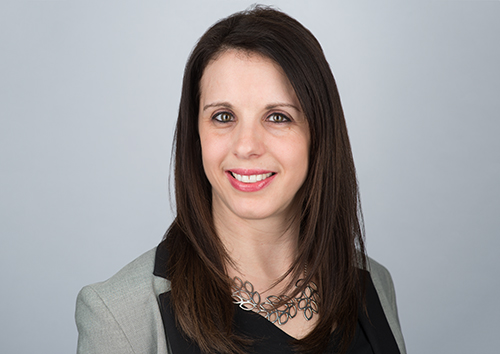 Lucy joins Westgrove with a wealth of marketing and communications experience from a number of popular brands and services. She will work with the Brand & Development Team on a variety of marketing and community engagement projects to support the businesses sites throughout the UK.
We asked Lucy the same questions:
What is your background?
I've worked in Marketing for over 10 years. I've marketed kitchens and bathrooms, quirky health and fitness products and a postal company and now I'm here at Westgrove ready to communicate with you!
What will your new role bring to Westgrove?
I'll be engaging with all our colleagues through a number of different media – from your monthly e-newsletter to the posters you see on your noticeboards, the company magazine and social media.
What attracted you to join Westgrove?
The culture and the friendly atmosphere.
Who would your ideal dinner party guest be?
I'd invite Liz McColgan, middle-distance runner and winner of the 1996 London Marathon. Growing up I always wanted to be as good at running as she was so I'd love to hear her stories and how she got to be so good.
Where did you last holiday?
I went camping in France last year with my family. We loved it, so we're going camping again this year!
A fact about you!
I was born on April fool's day!
Thank you for taking the time to read the latest edition of The Westgrove Newsletter.

If you have any news to share, such as charity events you are involved with or things happening at your centre, please email lucy.wood@westgrove.co.uk as we'd love to hear from you.
Please also remember to nominate your colleagues through our Reward and Recognition programme for the outstanding work they. You can find out more and nominate here.