The Westgrove Group were delighted to welcome colleagues from all over the country to celebrate the remarkable work they do each and every day, often going above and beyond in their work. The Westgrove Annual Reward and Recognition Awards ceremony, held at the Village Hotel in Warrington is always an emotional and inspiring day.
We heard from guest speakers Alex Staniforth, our Westgrove Brand Ambassador who told us of his next awe inspiring challenge, British Security Industry Associations (BSIA) Andrew Cooper who gave us insight into the security industry and Retail Trusts Tom Bostock who shared information on the amazing work Retail Trust do and the support they can offer to our business.
During 2019, the business received an unprecedented number of Reward and Recognition nominations from colleagues and partners and we are delighted to announce the winners from each category:
Site Manager of the Year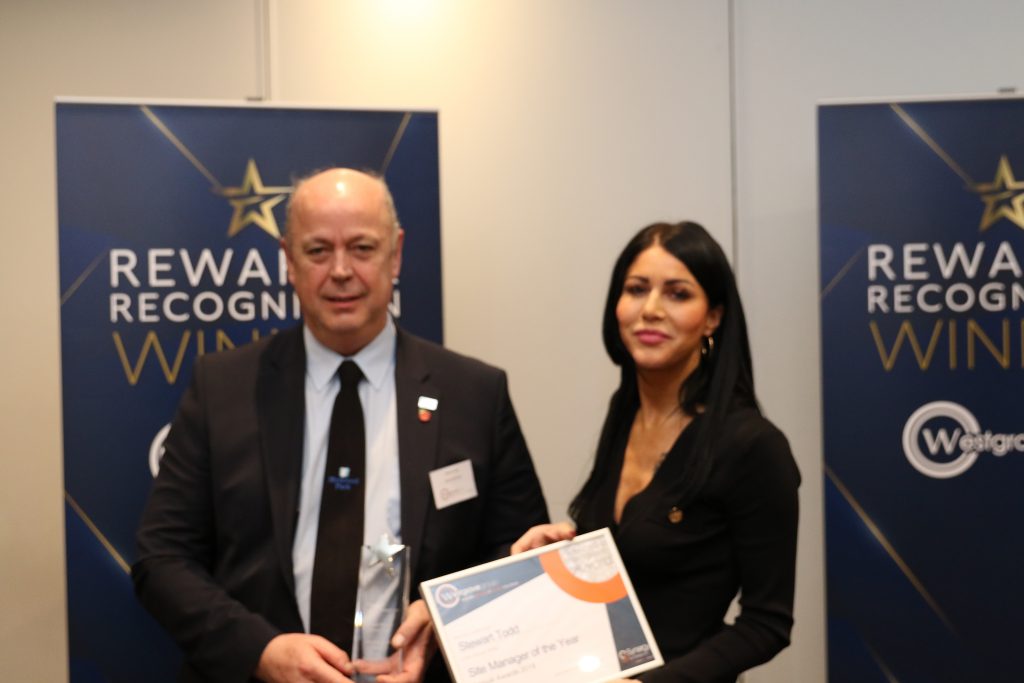 Site of the Year – Market Place
Team of the Year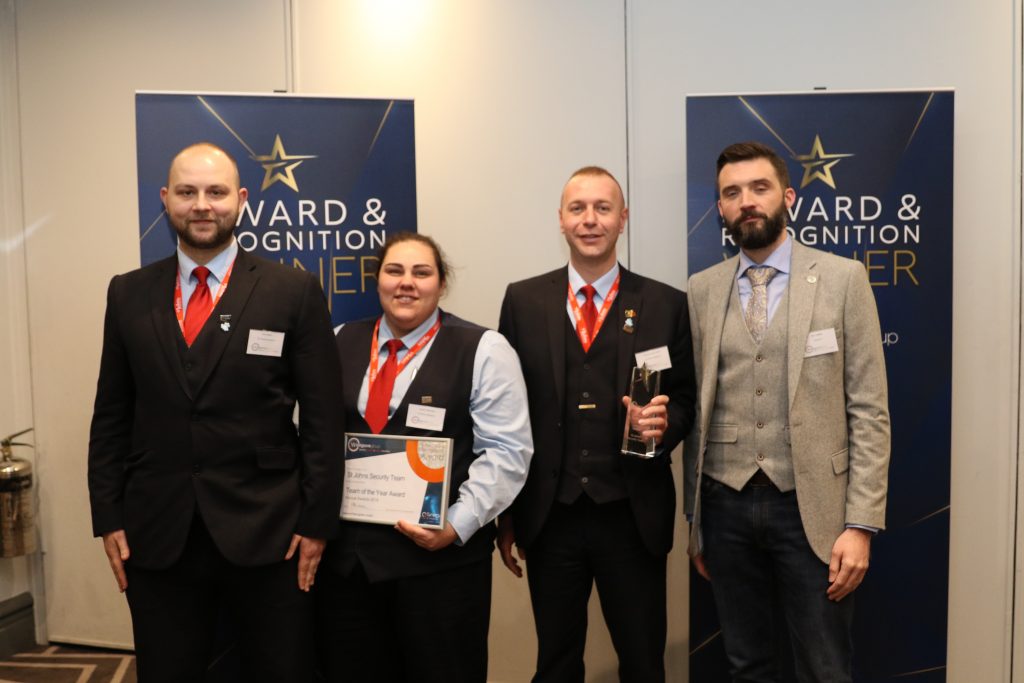 Colleague of the Year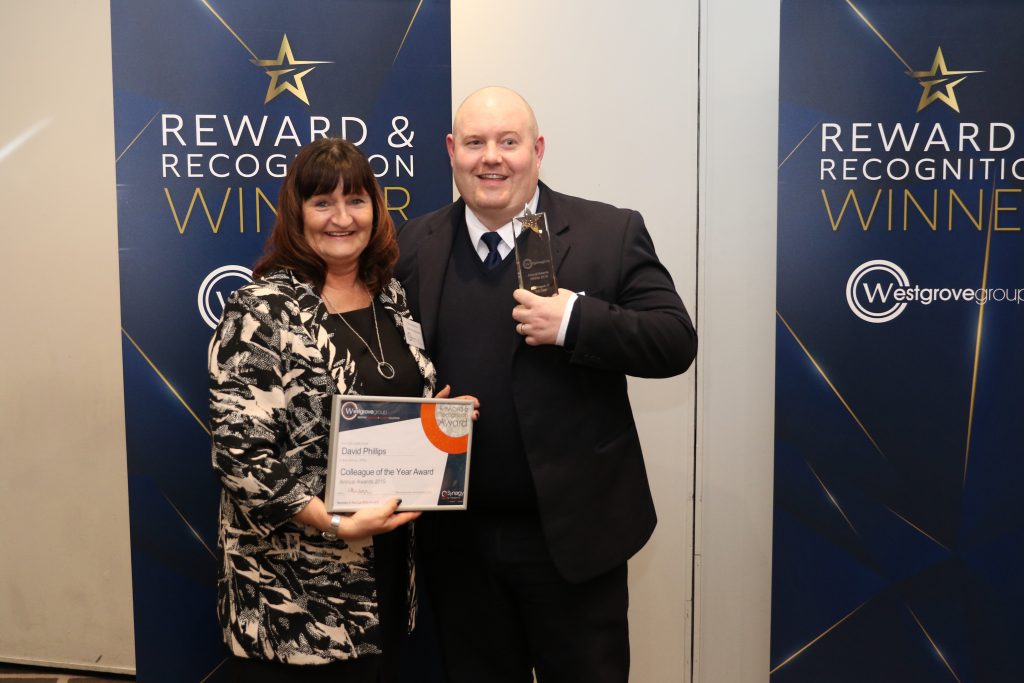 Service to the Customer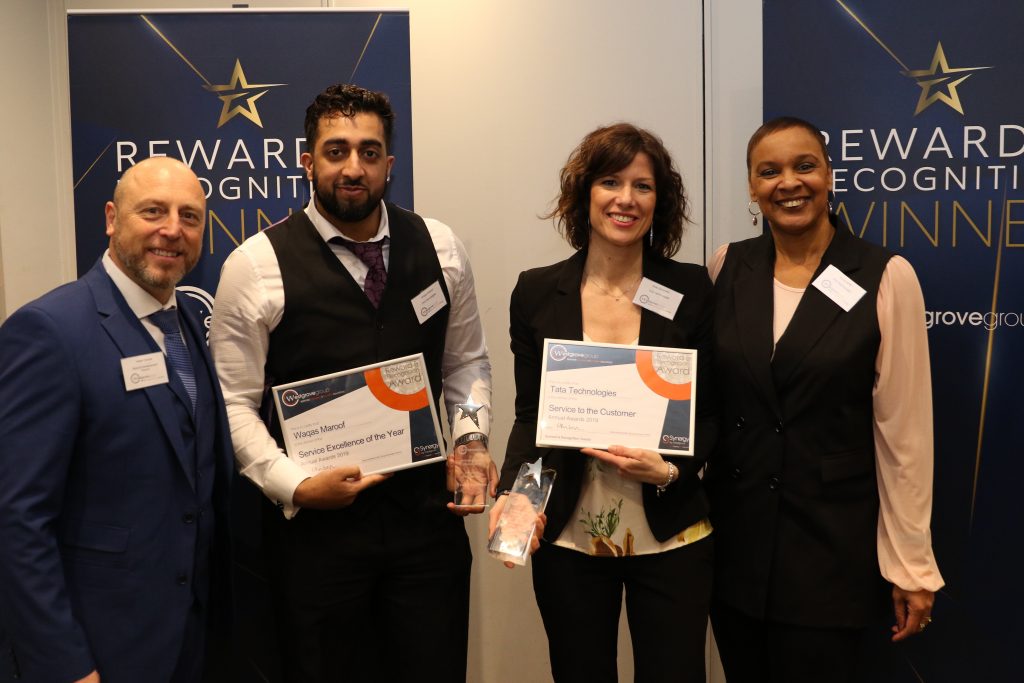 CSR of the Year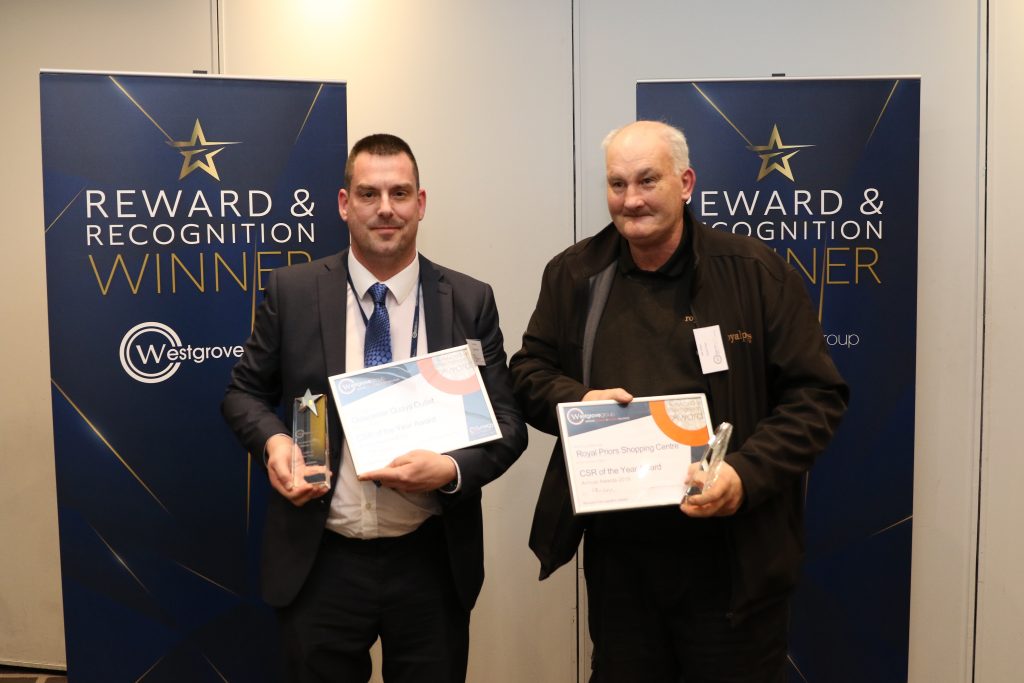 Community Champion
Service Excellence of the Year
Ajaz Shah, MSO
Barry Burnham, Templars Square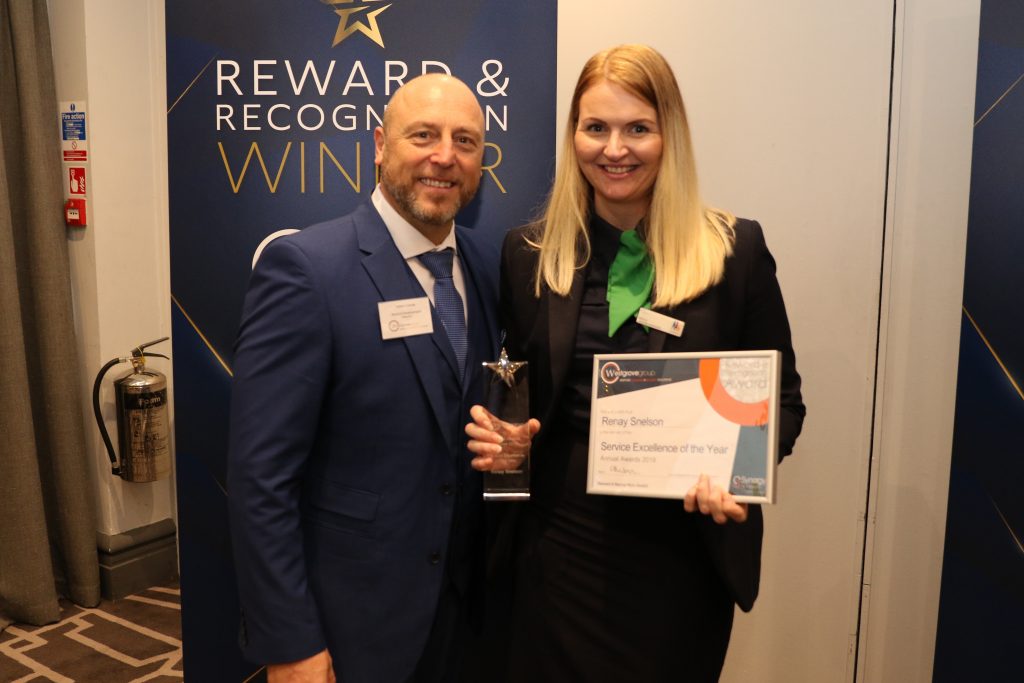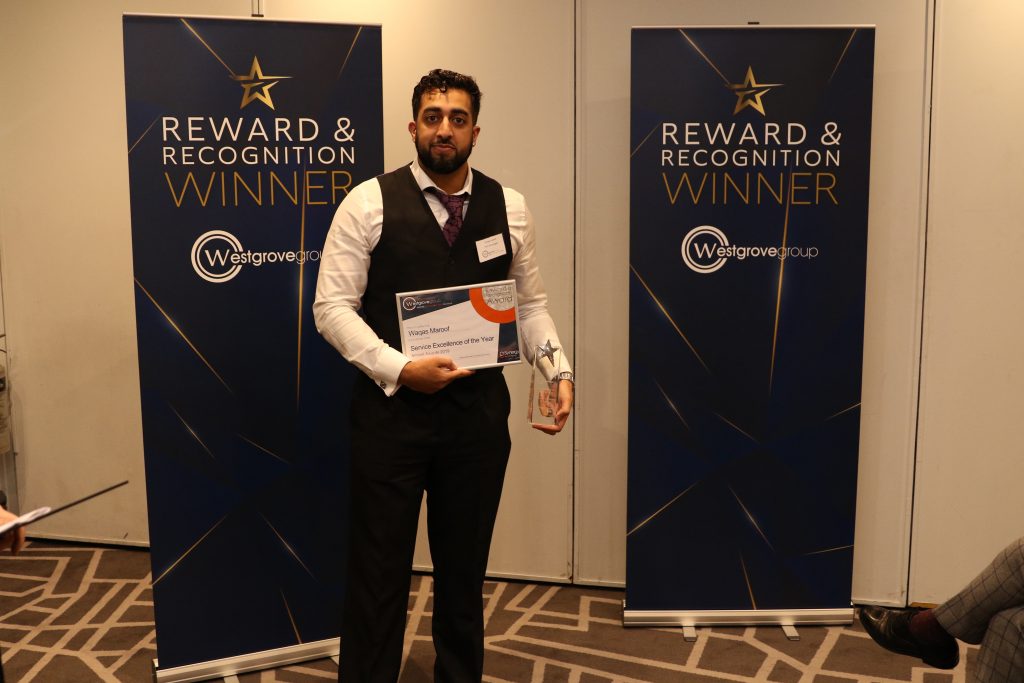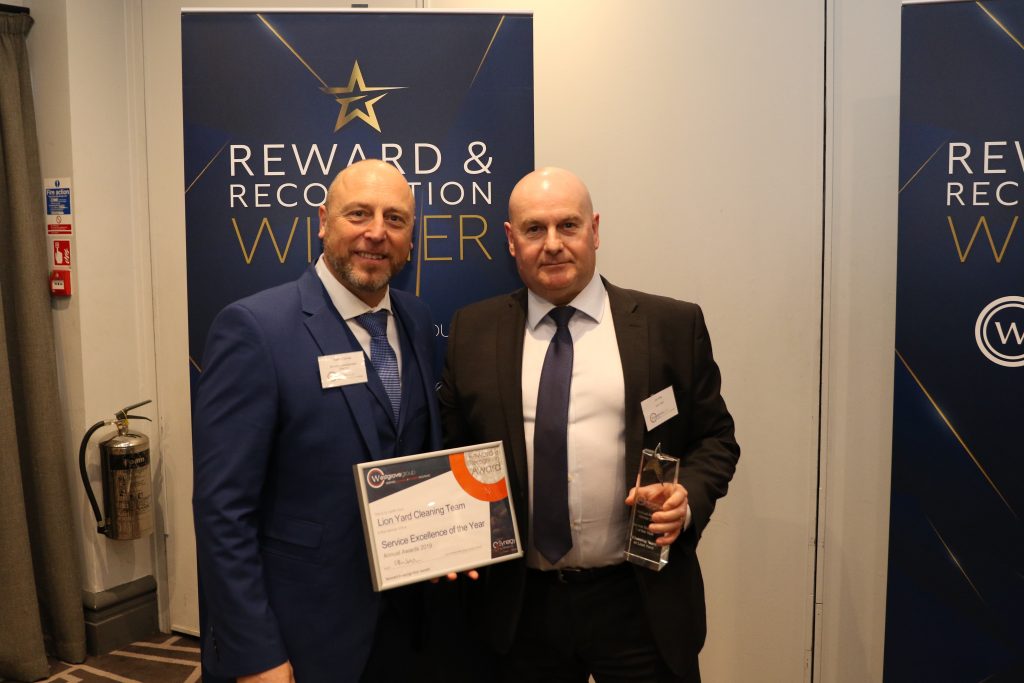 Outstanding Act of the Year
Ahmed Abdul Karim, St Johns Shopping Centre
Martyn Hoare, Paul Pritchard, Derek Washington, Alex Wilkins and Colin Marshall, Concourse
Christopher Edwards, Maylords
Security Team, Templars Square

Mark Smithson, Doncaster & Sheffield Airport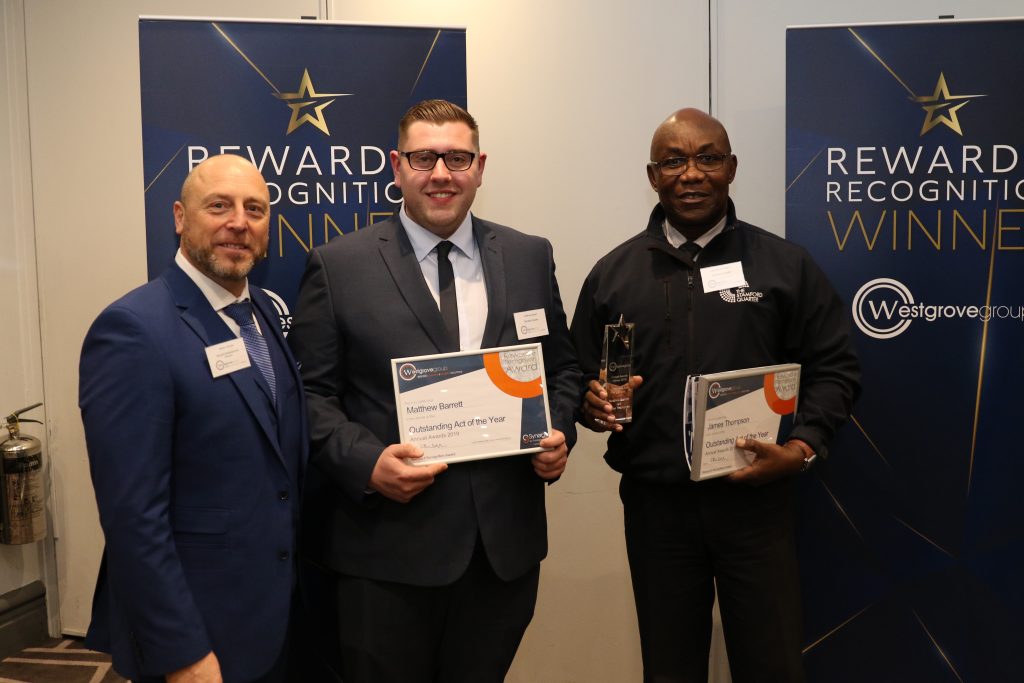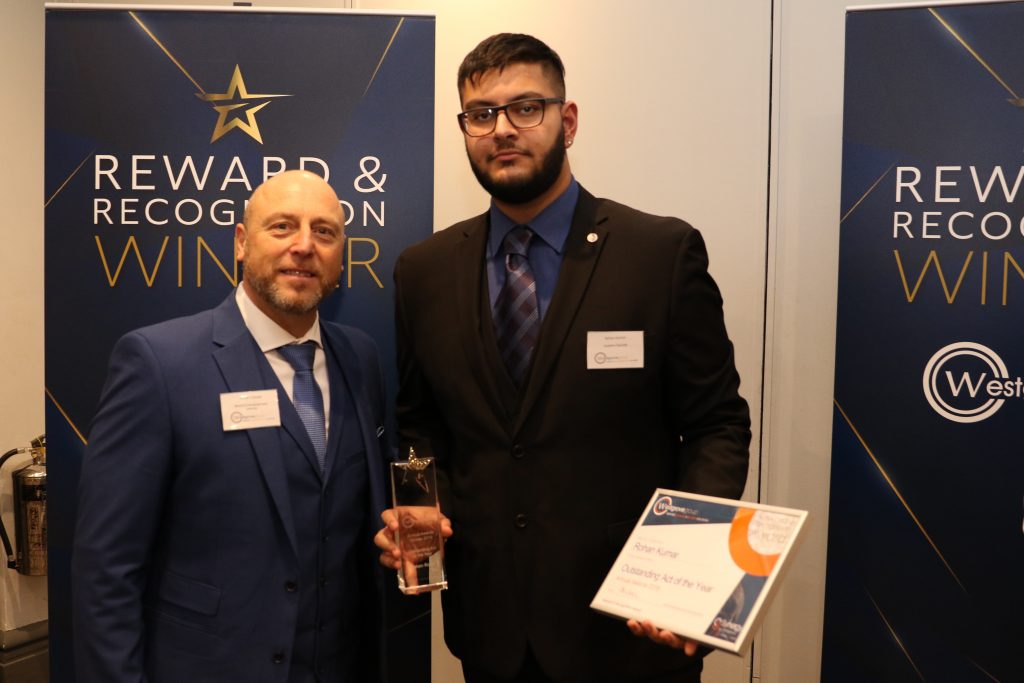 Newcomer of the Year
Mystery Shop Winners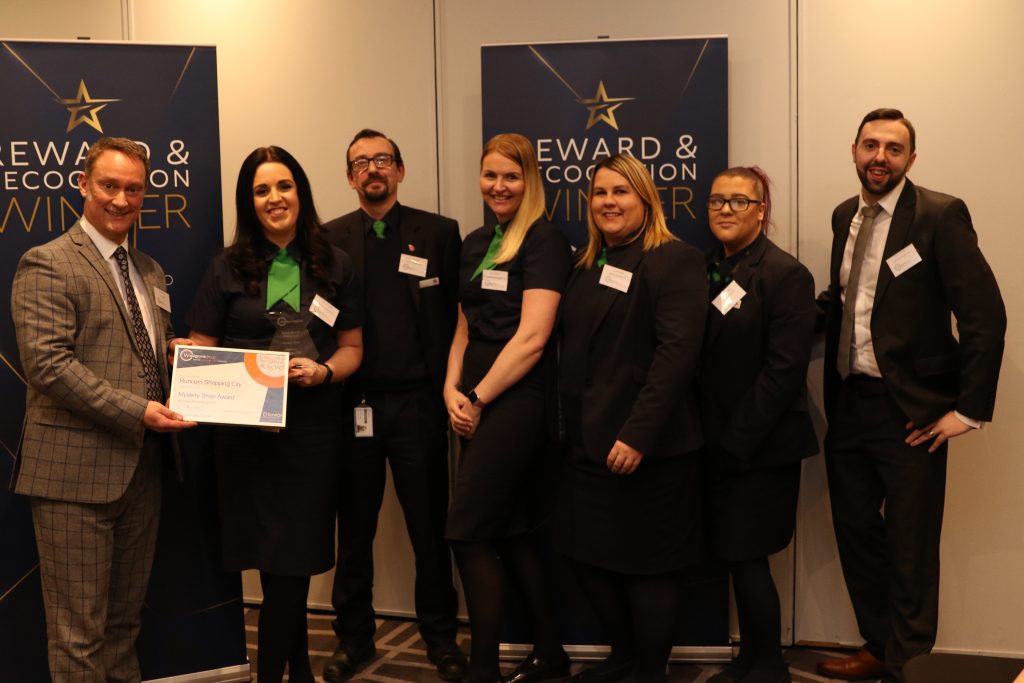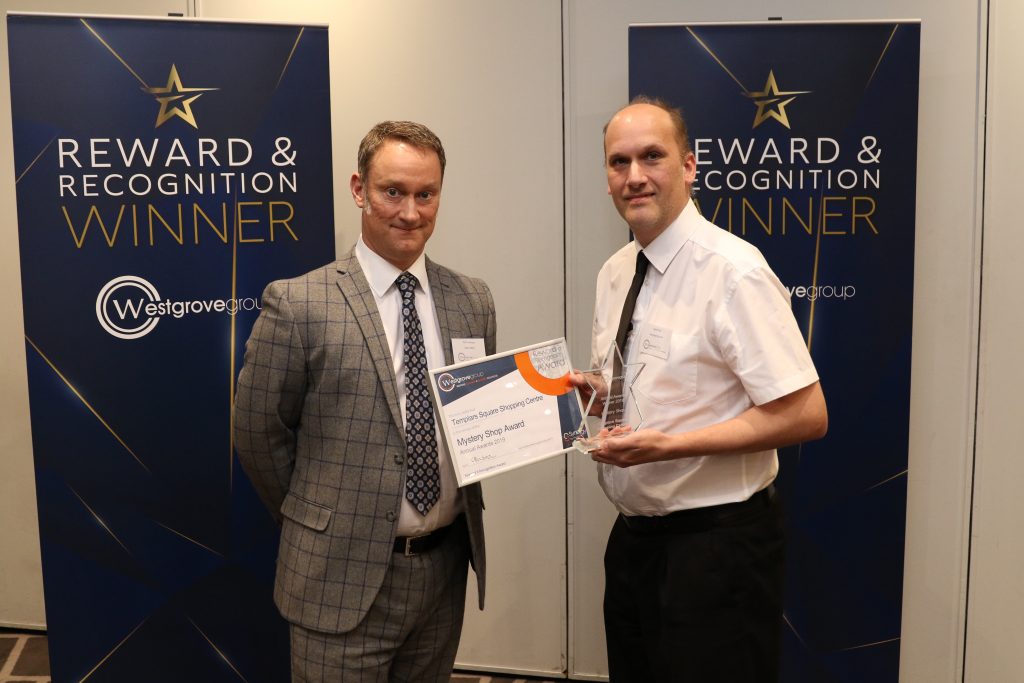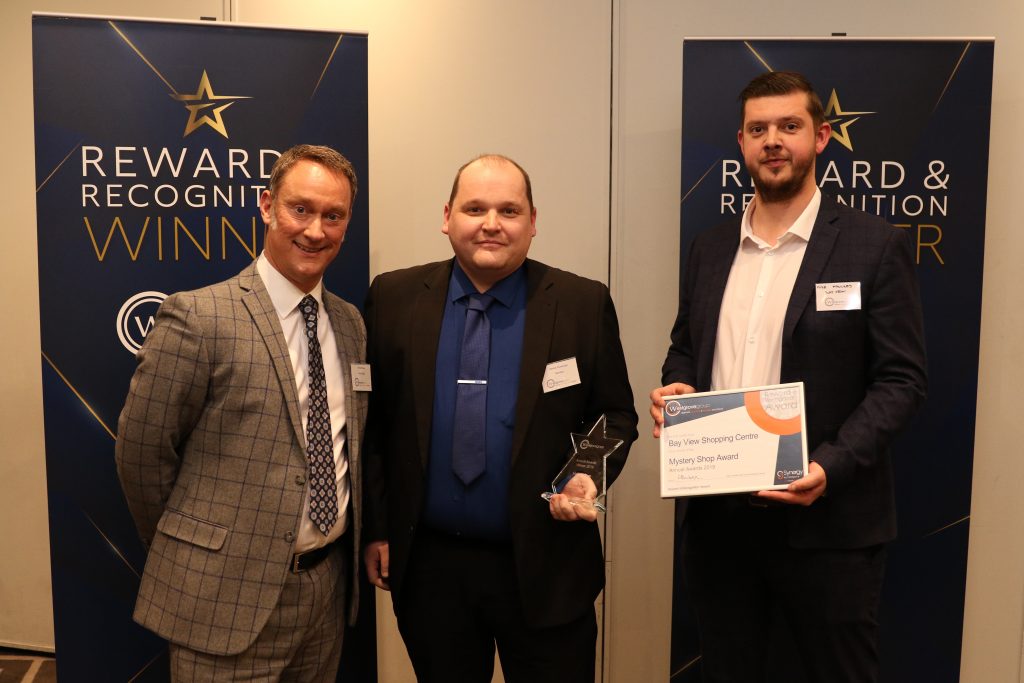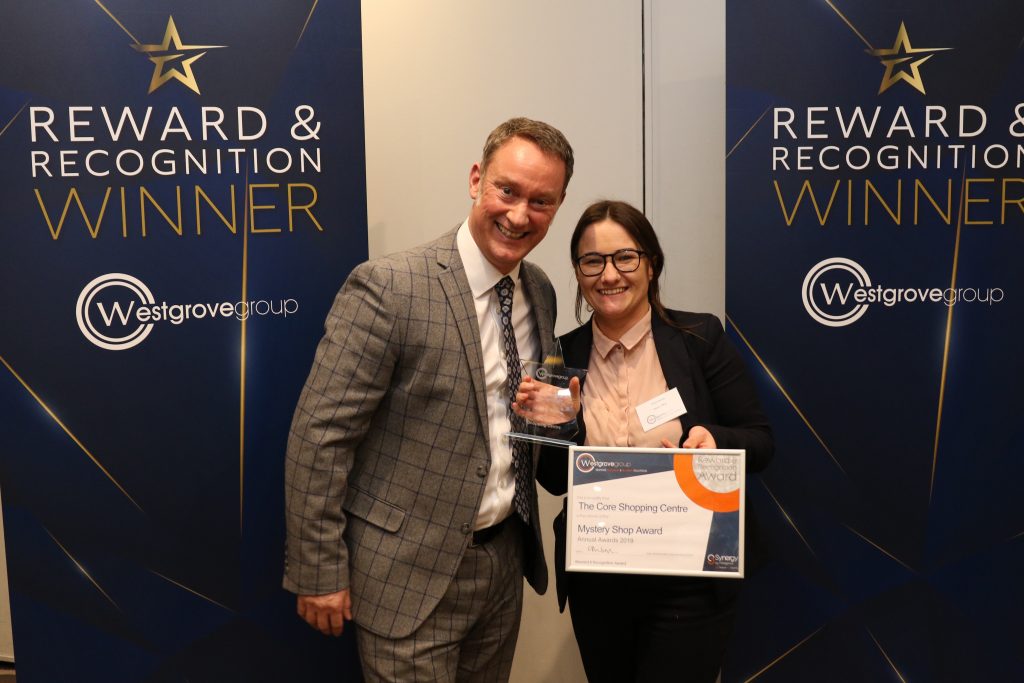 Chairman's Special Award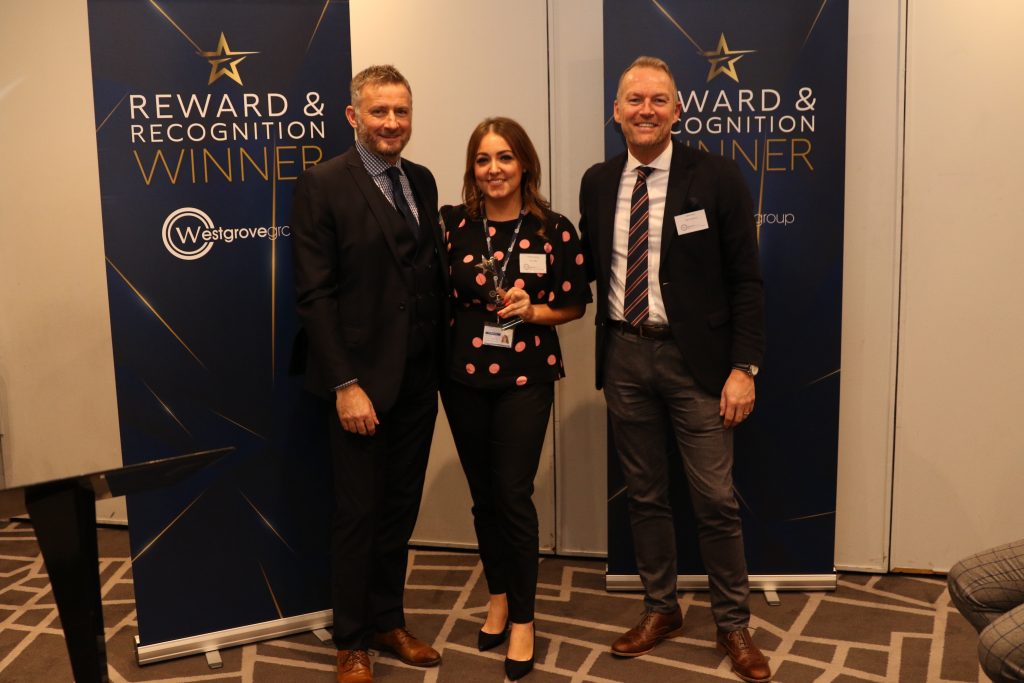 We would also like to thank our sponsors, without whom the Awards ceremony would not be possible.
Ideal 365
Elite Washrooms
Cleaning Machine Support
Clever it
Hillyer McKeown
Watson Laurie