Westgrove expands into the South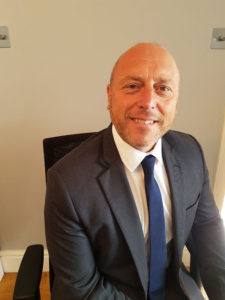 To head up our continued expansion into the South, we have recruited a new Business Development Director.
Adrian Canale, who has worked extensively in facilities management across a range of sectors, has been appointed to support our continued business development and also bring the company into new sectors including education and healthcare.
Westgrove a winner at the British Security Awards 2019
We are delighted to announce that the Westgrove Group won a prestigious award at this year's British Security Awards.
Steve Allen, Dual Service Manager at Haymarket Shopping Centre, won the national award for 'Service to the Customer'. He was presented with his award at the event held at the London Grosvenor Marriott Hotel.
Our BSIA regional winners included Paul Ogden, Market Place (Service to the Customer), Vijay Odedra, Haymarket Shopping Centre (Best use of Technology), Gavin Jones, Matthew Lamb and John Wallbank, Ropewalk Shopping Centre (Outstanding Act), Steven Travis, Arcades Shopping Centre (Outstanding Act) and Matthew Bray, Concourse Shopping Centre (Best Newcomer).
Mental Health Awareness Week
Mental Health is something that Westgrove believes strongly in, which is why we were delighted with the success of our recent Awareness Week.
During the week, we sent out daily advice and information to our colleagues to help build awareness of mental health and offer advice.
Over 50% of colleagues trained via our online eLearning course during the week and we received some great feedback.
Look out for more Mental Health Awareness Days, fundraising activities and do ask about our eLearning course.
Did you know?
We are proud to have been accredited as a Living Wage Recognised Service Provider. This means we work with our Partners to recommend that they pay the Real Living Wage of £9 per hour (£10.55 in London), rather than the National Living Wage of £8.21.
New Colleague Engagement Survey
Hearing from our colleagues is extremely important to us. This year, we are asking what you think on a quarterly basis.
Look out for the link coming soon to our third Colleague Engagement Survey. This new survey focuses on Health & Safety.
The results of our first two surveys will be appearing in the new issue of the Westgrove Magazine, out soon.
Reward and Recognition Awards – Quarter 2 Winners
Here are all our R&R Award winners for Quarter 2. Congratulations to you all.
Site Manager of the Quarter
Stewart Todd – Security Manager – Birchwood Park

CSR of the Quarter
Joanne O'Neill – Business Manager
Team of the Quarter
Birchwood Park Security Team
Colleague of the Quarter
Martin Davison – Cleaning Operative – Gloucester Quays
Service Excellence of the Quarter
Waqas Maroof – Service Manager – TATA Technologies
Jack Beeney – Guest Service Ambassador – The Galleries Shopping Centre
Carpark Team – Grosvenor Shopping Centre
Istvan Szobollodi & Andrew Gregory – The Galleries Shopping Centre
Gillian Hurst – Cleaning Operative – Liverpool Air Traffic Control
Ajay Shah – MSO Supervisor – MSO Team
Lion Yard Cleaning Team – Lion Yard Shopping Centre
Stan Sinclair – Business Manager
Outstanding Act: May 2019
Lauren Gilhooley – Security Officer, St Johns Shopping Centre
Simon O'Neill and Keith O'Neill – Cleaning Operatives, The Lowry Outlet
Rajdeep Sidhu & Zdenek Lanik – Security Officers, Skydome Leisure World