Suicide is a preventable death, however, in 2019 there were 5,691 registered deaths by suicide in England and Wales, equating to an average of 18 suicides per day, and it is still the leading single cause of death in men under the age of 45.
Having previously worked in Housing and Construction, I am aware of mental health illness and suicide prevention. However, I have never actually spoken to anyone who has had to deal with someone who has attempted suicide and how they personally managed the situation until I joined The Westgrove Group.
I decided it was time to educate myself further about mental health and suicide thoughts. To start with, I recently visited the Zero Suicide Alliance website to undertake the free 20-minute Suicide Prevention training. It is a great course which I would recommend to all our colleagues.
The training covers how to recognise and deal with someone who may have suicidal thoughts, and I particularly found the three stories (one with a stranger, the other with a colleague and one with a family member) interesting and helpful. Being able to talk about suicide could save someone's life and taking the time to recognise that someone may be feeling depressed or having suicidal thoughts will help you to ask the right questions and start a conversation. It is also important to do your research about organisations that can help someone who may be suffering, so that you are prepared if you ever need to signpost someone to seek further help and support. For example, the Orange Button Scheme who are supported by the Market Place in Bolton.
Suicidal thoughts are often the result of an untreated mental health condition. It is important to understand and identify the warning signs and risk factors of suicide so that we can play a role in supporting others in crisis.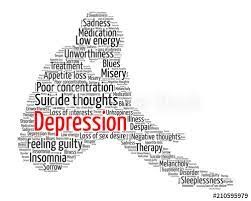 Would you be able to ask the person if they are thinking of ending their life?
What can you do in the event of a suicide attempt?
Establish contact with the person and talk to them.
Don't be afraid to ask questions about suicidal thoughts and feelings, but don't get into a debate about the rights and wrongs of suicide.
Always take any suicidal threats seriously.
Listen, be accepting, and don't judge, show the person that you care by being sympathetic, patient, calm and focused.
Do not ever try to grab them, always keep yourself safe.
Keep them safe by removing any potentially dangerous items from around the person, if possible.
Don't ever leave a person you are concerned about being at imminent risk of suicide alone. Being there for someone with thoughts of suicide is lifesaving.
Encourage the person to seek professional help.
Access help immediately.
Witnessing serious injury or death is a traumatic experience which is why it is important to remember that colleagues dealing with either a suicide incident or someone who attempts suicide, will need to be supported by their colleagues and Line Manager during and after an incident. Additional support is available through the Retail Trust who offer free and confidential support to our colleagues after dealing with an incident either by telephone or in person counselling.
During a recent ISO Surveillance Audit at Westgrove the auditor highlighted several best practice initiatives including our mental health program and suicide awareness training. This is great recognition of the good work being undertaken by all our colleagues.
For more information, please visit the following websites and take the time to visit the Zero Suidice Alliance website to undertake the free 20-minute Suicide Prevention training.
Other sources of information include:
https://www.retailtrust.org.uk/
https://www.healthierlsc.co.uk/OrangeButtonScheme
Written by Angela Crawford, Head of Health, Safety & Compliance, The Westgrove Group