We are extremely pleased to announce that our colleague Julie, from Touchwood Shopping Centre has won the Frontline Security Officer category in this year's Women In Security Awards!
Julie was nominated by her Manager, Mark in the Frontline category. "Julie is the epitome of professionalism and an asset to not just this team but all security, it is her tenacious dedication to her work and empathetic responsiveness that makes her stand out. It is no exaggeration to say that without her contributions we would not have won our regional BSIA Team of The Year Award."
This year's event was held at Shakespere's Underglobe Theatre in London, recognising and honouring the accomplishments, value and contributions of women within the wider world of security.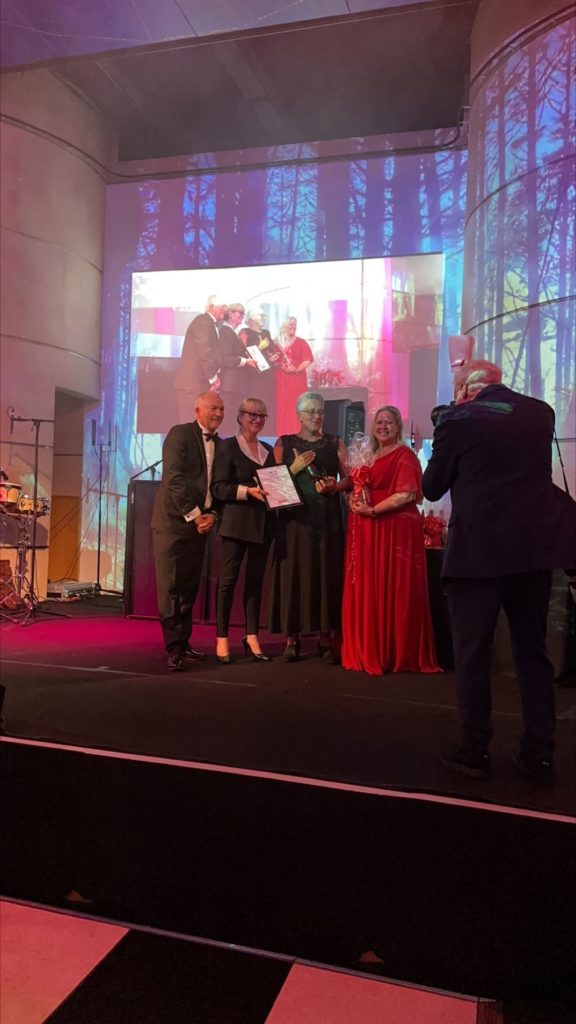 Pictured, Julie receiving her award.