The Westgrove Group are delighted to announce the appointment of Glenn Wilson as the Group's Managing Director.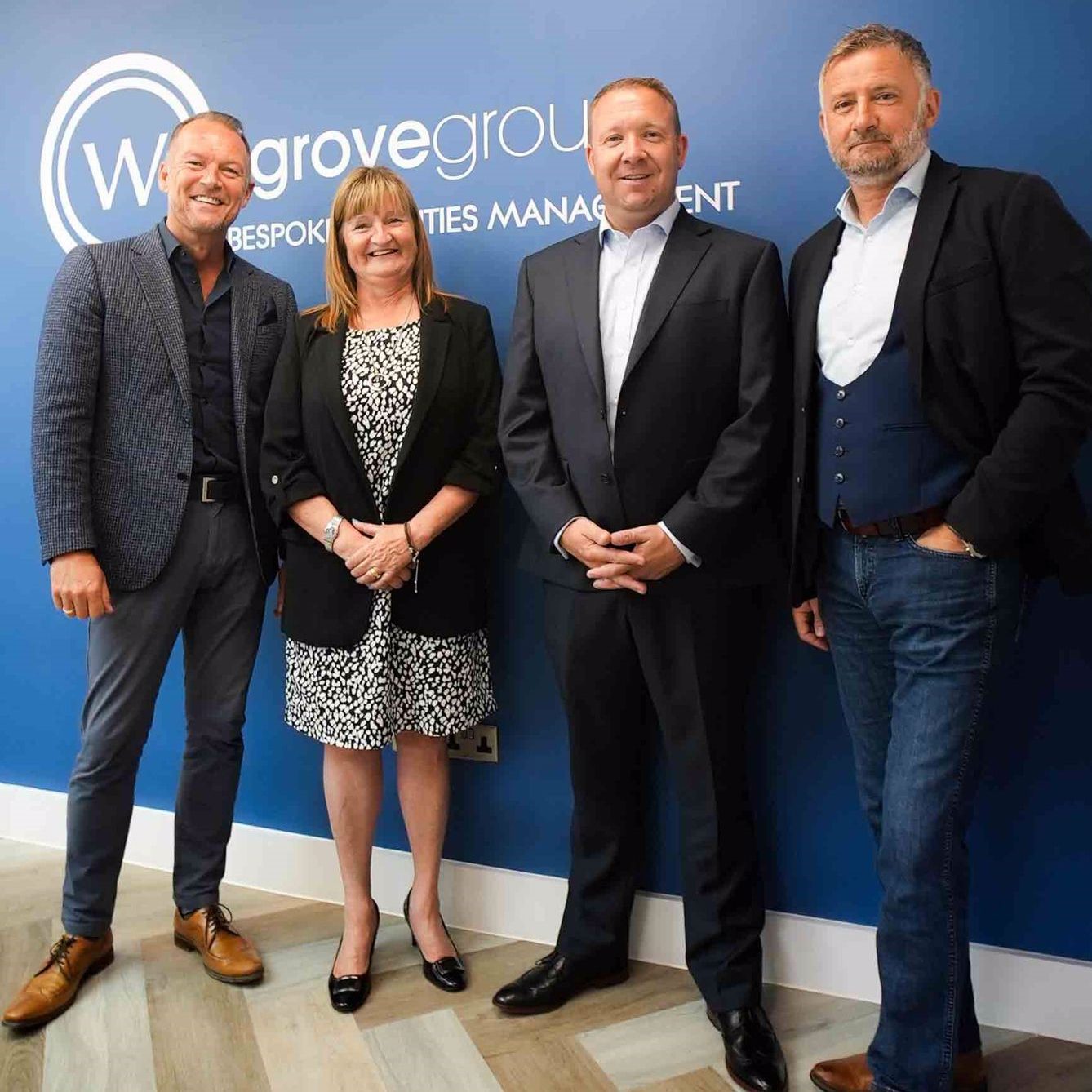 Pictured L-R; Steve Fives – Group Chairman, Claire McKinley-Smith – CEO, Glenn Wilson – Group Managing Director & Simon Whittle – Group Chairman.
Glenn joins the business with a wealth of industry experience, gained most notably with Incentive FM. This ultimately resulted in a Senior Board role as Divisional Director in the Retail and distribution arenas.
Glenn has delivered proven success stories with innovative and sustainable service solutions across all sectors of the FM market. His aspirational leadership played a pivotal role in the company's meteoric success in the Midlands and North regions. This success also contributed significantly with a more global dynamic to the overall sustained growth before its recent merger/sale to a renowned plc in the market.
Glenn comments upon his move to Westgrove; "I have admired the Westgrove brand from afar for a number of years. The colleague centric DNA and the company's true partnering ethos aligns perfectly with my own values and business objectives. It has huge appeal working within an ambitious independent business once again and I'm thrilled to be joining the company as its Managing Director. This is an exciting time for the business and I'm genuinely looking forward to meeting all of our colleagues and partners over the coming weeks".
From a market perspective there has been a steady rise in the number of acquisitions of renowned independent operators over the last couple of years. This has subsequently reduced the amount of choice for those preferring the benefits of partnering with collaborative flex that working with an independently owned business like Westgrove can provide.
Co Chairman & Founder, Steve Fives explains the rationale around Glenn's exciting appointment; "Simon (Whittle), Claire (McKinley-Smith) and I collectively feel that we can provide a real niche in the market as there aren't many businesses of our experience and size now working in this specialised space. Glenn's exciting appointment as our Group Managing Director, with his undoubted pedigree, was our opportunity to make a real statement of intent about our future aspirations for the business.
Glenn has continually and consistently demonstrated his leadership abilities throughout his distinguished career, most pertinently within a leading independent organisation. In a year where Westgrove celebrates its 25-year anniversary, it seems incredibly exciting that we're strengthening our Board and leadership team to equip the business with the necessary infrastructure to fulfil our growth ambitions".
Glenn's appointment sees Claire McKinley-Smith transition to a more strategic role as CEO for the Group.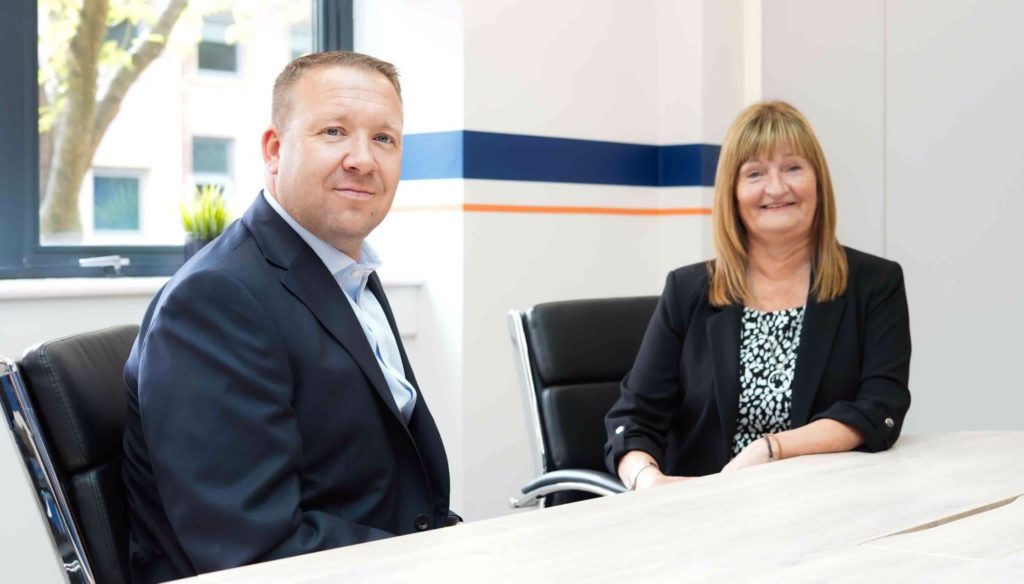 Pictured L-R; Glenn Wilson & Claire McKinley Smith
Steve adds "This key strategic appointment has been richly deserved. Claire started her career with Westgrove in 2011 as our Operations Director. Within 2 years Claire was promoted to the role of Managing Director and subsequently Group Managing Director in 2015.
Claire has been the company's veritable dynamo over this time and has been instrumental in establishing the brand within the Shopping Centre sector, also successfully launching the brand into new complimentary sectors during her tenure as MD. Very recently Claire has played a pivotal role with Simon and I in forming our rapidly expanding 'Technical Services' company creating our multi-faceted Total Facilities Management (TFM) offering.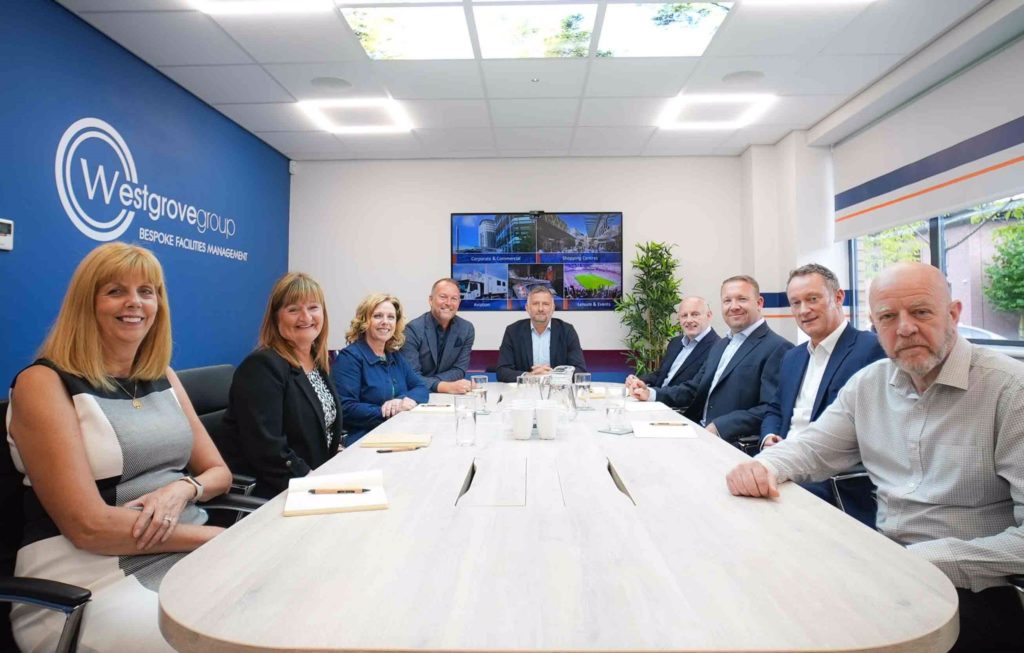 Pictured Westgrove Leadership Team
Simon and I are delighted to welcome Glenn into the business and extend our warm congratulations to Claire in her new executive role for the company. We both feel that we have a leadership team that can propel the business to unprecedented and sustainable new levels".