This week we are delighted to welcome new colleagues to our business – security, cleaning, concierge and maintenance teams join Westgrove from Touchwood Shopping Centre in Solihull and Morgan Quarter in Cardiff in what can only be described as unprecedented times!
We've learnt a lot since the first lockdown in April with one of our key learnings being how to mobilise and welcome new colleagues across the UK into the business remotely. It is important to us to make all colleagues feel valued and to share our sense of community even without being able to see them face to face.
We needed to adjust our ways of working but as a dynamic and flexible business we have found different ways of communicating with our colleagues and Partners throughout the UK including regular emails and video calling so we're as face to face as we can be right now.
The Westgrove Group can't wait to be able to welcome all our new colleagues in person but until then we will continue with our new ways of communicating and adapt to whatever is thrown our way!
We would like to take this opportunity to welcome our new colleagues from Cardiff and Solihull and assure them we are here for them every step of the way during their career with Westgrove.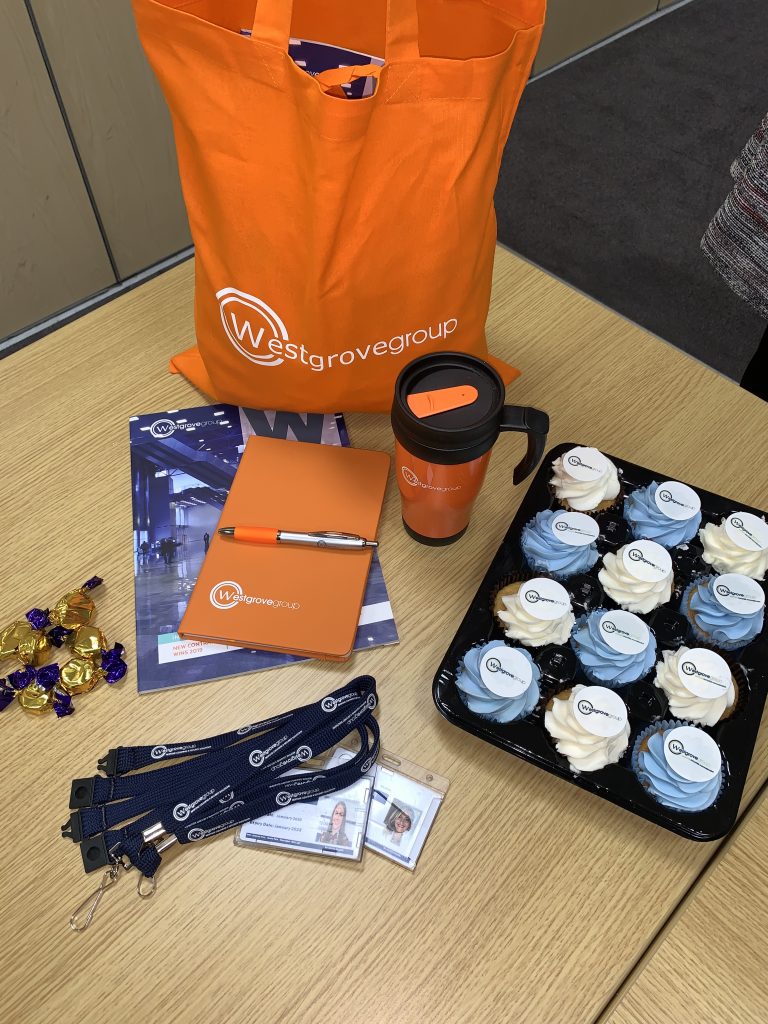 Pictured – Welcome Pack and cakes for our colleagues