We are proud to announce that Majid Khan from Templars Square Shopping Centre has won the prestigious ACS Pacesetters Security Officer of Distinction Award 2021, recognising and rewarding our front-line security heroes. Majid was the highest scorer of the final twelve award winners which is a massive achievement!
The awards set out to reward Security Officers who have gone above and beyond in their duties. The winners are selected by a panel of industry leaders and senior officers from all branches of the emergency services.
Majid was nominated for his outstanding observational skills and customer service excellence. Over the past year, he has prevented crimes and helped with numerous police enquiries.
Not only that, but Majid has helped and supported vulnerable customers in the centre and provided exceptional support when they needed it most. His quick thinking and empathetic nature has turned bad situations around to create positive outcomes.
We would like to thank Majid for his outstanding contribution, not only to Westgrove but to the security industry as a whole.
Pictured, Majid receiving his award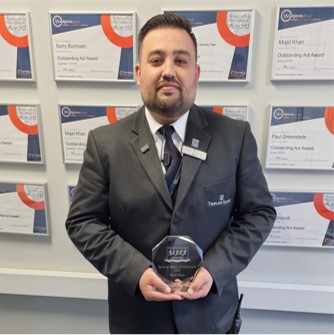 If you missed, you can watch the full ceremony, HERE.
And read more from ACS Pacesetters about the winners, HERE.