Retail Trust – Confidential Health & Wellbeing Support
We have partnered with the Retail Trust to provide all Westgrove colleagues with access to free and confidential health and wellbeing support.
The Retail Trust cares passionately about the health and wellbeing of everyone in our industry. No matter how bad things get, the charity can offer you reassurance and clarity. And help find the answers you need to realise your potential. Click here to find out more about the services available to you.
Wellbeing helpline during times of need
The Retail Trust wellbeing helpline is available 24 hours a day, seven days a week on 0808 801 0808. You can also complete this form and a member of the team will get in touch with you.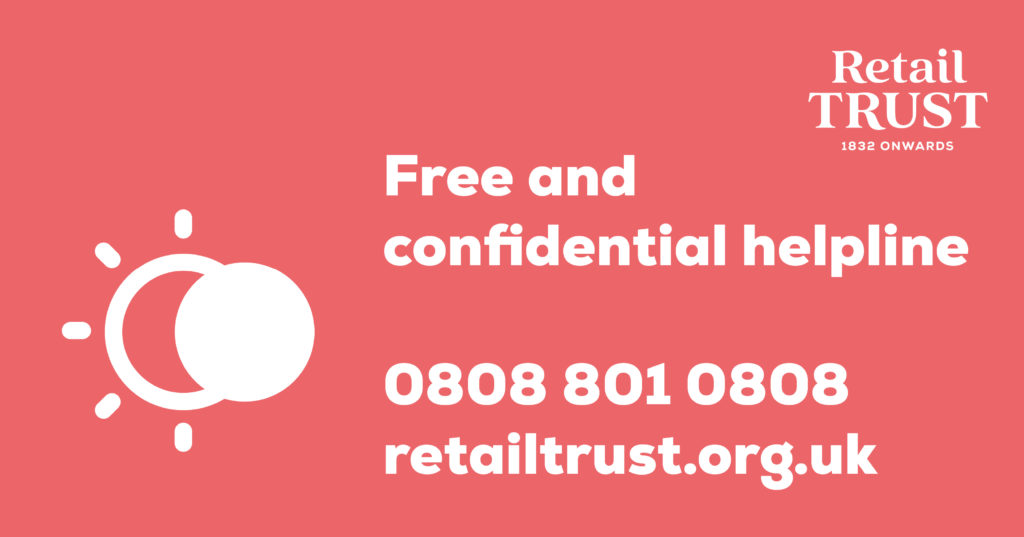 Take control and realise your potential
The Retail Trust website is packed full of articles, quizzes, videos and guidance on everything from mental health and wellbeing to your career and lifestyle. You can take charge and decide what's important to you. Think of it as your very own support network.
Once you've registered on the Retail Trust website you can personalise it and choose what topics interest you. Whether that be advice on how to cope with anxiety or financial worries to valuable tips on managing a team or reworking your CV. You're in total control.
And remember, it's completely confidential. Completely. That means, as with everything at the Retail Trust, no one at work will know what topics you choose, what you're clicking on, what you're reading or whether you're reaching out for counselling or financial aid.
Register today as a Westgrove Colleague and start your wellbeing journey.