Westgrove wins second aviation contract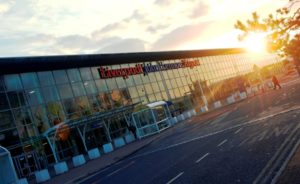 Hot on the heels of being appointed the Cleaning and PRM provider for Doncaster Sheffield Airport, we are delighted to have won our second aviation contract.
We have been awarded the cleaning contract at Liverpool John Lennon Airport for the Air Traffic Control building.
The contract, which started in July, underlines our break into aviation and into what we believe will be another successful sector for the company.
It is also a great fit with our existing retail service provision Synergy by Westgrove, which takes our industry knowledge and packages it into a specialised service.
Liverpool John Lennon Airport opened in the 1930s and is now one of the UK's busiest regional airports serving almost five million passengers every year.
It is part of The Peel Group, a leading infrastructure, transport and real estate investment company, who first became involved with the airport in 1997 and have since made significant investments in the business.
Passenger numbers have increased almost ten-fold since the mid-1990s, with the Airport moving from 20th to the 12th busiest airport in the UK. By 2030, the airport is expected to be handling 7.8 million passengers and there will be new terminal buildings and new permanent long-haul services.
---
Happy Birthday to Westgrove!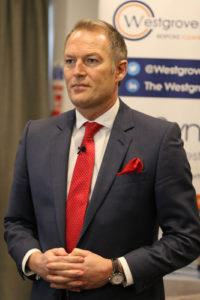 Yes, we are 20 years old this year! On 18thAugust it was 20 years since the start of our very first contract at Wolverhampton Wanderers Football Club when we had a team of six – including both Chairmen, Steve Fives and Simon Whittle!
A lot of time has passed since those early days and we now operate on over 100 sites across the UK with over 1000 colleagues delivering cleaning, security and now PRM at Doncaster Sheffield Airport.
Hear what it means to the Chairman in person by listening to this recent interview at Westgrove Head Office.
---
Super Colleagues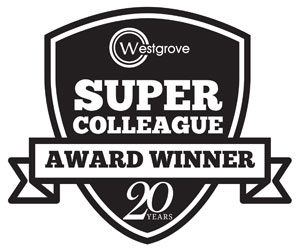 To celebrate the company's 20thbirthday we are looking for 20 colleagues who consistently go the extra mile day in day out.
They are the ones that are super reliable, super helpful and super cheerful.
We are busy taking nominations at the moment and will be making the announcements later this month as part of our birthday celebrations.
Super Colleagues will also be VIP guests at our Annuals Awards Celebration in 2019. You can find out who the winners are in our next newsletter.
---
New website launched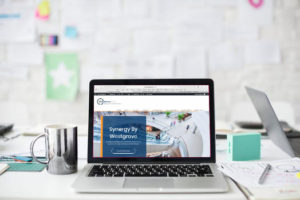 Have you checked out our new website yet?
Packed with lots of new features, news and images our new look website also houses a section for colleagues to access key information and submit Reward & Recognition entries.
Discover more about Synergy by Westgrove, our unique package of industry knowledge which we have turned into a specialised service for our retail property clients.
Read about our fantastic Brand Ambassador Alex Staniforth and how we joined him in his successful mission to climb the highest point in all 100 UK counties.
Get in touch via the new Colleague Forum and let us know what you think of the new site.
---
Get in step for charity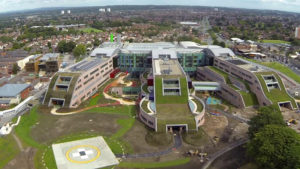 We are proud of the work our Colleagues, Partners and Brand Ambassador Alex Staniforth do throughout the year to support good causes
So, we are especially delighted to announce a new partnership with Alder Hey Children's Charity in Liverpool.
This incredible charity funds life-saving medical research into childhood conditions and raises vital funds to help make Alder Hey in the Park a world-class hospital for the 270,000 patients and families cared for every year.
The charity needs support for vital research, innovation and education and we can all help to do our bit.
To kick off our support we will be holding a company charity day later this year with a UK wide sponsored walk across our sites. Look out for more news soon!
If you would like to find out more about Alder Hey Children's Charity, please click here.
---
Colleagues of Tomorrow
Do you know anyone who might be interested in working with us? You do? Then let us know and, if they are successful, we will reward you with £100.
'Colleagues of Tomorrow' is Westgrove's 'refer a friend' scheme, which means that for every friend that you refer to us, and we recruit, we reward you with 100* to say thanks!
It's just a great way of speaking to people interested in joining us and rewarding the colleagues who already work with us.
If you have someone in mind you think would be great for our business, please send an email to Recruitment@Westgrove.co.ukquoting 'Colleagues of Tomorrow'.
*£100 is payable on completion of a 6-month probationary period.
---
Our People – Reward and Recognition Quarter 2 Winners
Every quarter we receive lots of nominations for our R&R Awards but Quarter 2 has been unprecedented. There has been a great overall and some from sites that have never nominated before.
The overall results are amazing and we are delighted to announce 26 winners this quarter.
Site Manager of Quarter – Steven Allen, Haymarket Shopping Centre
Dual Service Manager Steven was instrumental in achieving the Westgrove Aspire Six-Star award for the Centre and gained ROSPA's silver award for the second year running. He was part of the Green Initiative for his work to help reduce the Centre's environmental impact, slashing power consumption by 35% and introducing the Lotus Pro chemical free cleaning system which has cut the team's chemical use by 95%.
Colleague of the Quarter – Steve Brooks, Templars Square
Steve won this award for his quick thinking and outstanding performance. He has quickly extinguished deliberate fires potentially saving thousands of pounds in damages, saved a woman from attempted kidnap and stopped burglars and drug dealers with his excellent CCTV monitoring.
Team of the Quarter – Security Team, Spindles Town Square
The team have swiftly handled a number of situations including preventing violent shoplifters and vandals and calming a pregnant lady down who suddenly felt unwell.
They even rescued a diabetic woman drifting in and out of consciousness in a locked car, still in drive, after she experienced a hypoglycemic attack while driving. They called the police, kept traffic moving and the public away while she was rescued and taken to hospital.
Corporate Social Responsibility – 3 winners including:
Paul Ogden, Market Place
Well done to Paul on achieving the Learning Curve CACHE Level 2 certification in awareness of mental health problems and for helping other Westgrove Group colleagues through the programme, often in his own time.
Market Place Team
A big thanks to the Market Place team for all their hard work helping to organise an 8 mile Midnight Walk with 1,300 women in aid of the local hospice. The event is predicted to raise over £78k.
Samantha Lee, St John's Shopping Centre, Liverpool
Thank you to Samantha for not only coming in on her day off to get the centre ready for our annual charity event One Great Day but also for volunteering to become the Zoe's Place Baby Hospice's big bear mascot and raising £1,000 for the charity.
Outstanding Act – 12 winners including:
Rebecca Howarth, Crown Point
Security Officer Rebecca was on a night shift when she spotted a distressed woman standing in the middle of the motorway bridge and went to help. Over four hours, she talked to her, calmed her down and called for assistance. The woman has since been in touch with a thank you card and present for Rebecca. Fantastic work.
Stephen Campbell, The Lexicon
Stephen quickly stepped in to stop a known shoplifter who was behaving aggressively in a Boots store. Once restrained, a five-inch knife was found in the man's pocket.
Gareth Watson, Walkden Town Centre
Gareth was on desk duty in the Control Room when he noticed a suspicious male walking through the centre. He monitored him and called the police when he spotted him pulling out a large kitchen knife. He immediately called the police who arrested the man.
James Ellery, Lion Yard
James was monitoring the CCTV when he saw a break-in of an empty unit. He guided the Police to the scene and the culprits were arrested.
Damon Pearson, Riverside
Well done to Damon for his initiative in setting up a site based induction booklet for all cleaning and security partners at Riverside. The booklets are now being used as a fantastic aid for inducting new colleagues to the team.
Paula West, Charles Warner, Mark Winnard, Dean Lloyd, Laurie Nicholson, Walkden Town Centre
The five colleagues worked together with armed Police to prevent a knife-wielding man from endangering lives after he was observed shoplifting from Tesco. They dealt with the situation in a very sensible and competent way.
Simon Kilkenny, Runcorn
Simon saved the life of a depressed man who was considering jumping from the top level of one of the car parks. He monitored his behaviour from the Control Room and called the Police and Ambulance when the man became increasingly distressed. The man later thanked him for his kindness.
Ben Lyons & David Harper, Barbican
In the early hours of one morning, Ben and David were alerted to an incident outside the site entrance where a man was assaulting a woman. They went to help the woman and kept her safe while the Police were called. They arrested the man.
Templars Square Team
The whole team swung into action after a fire broke out at the back of one of the stores. They tackled the fire and minimised the damage to stock while waiting for the Fire Brigade to arrive. Great work.
Brian Downing & Paul Pritchard, Concourse
Brian and Paul have dealt with a number of visitors to the centre with mental health issues and have prevented them injuring themselves. They have notified the relevant authorities and enabled the people to get the help and support that they need.
Stephen Campbell, Lee Markey and Kieran Morris, The Lexicon
We would like to thank Stephen, Lee and Kieran for their professionalism when dealing with a fatal road traffic accident earlier this year. They quickly took charge at the distressing scene, ensured the area was safe and gave First Aid to a casualty in a car that could have gone up in flames – all before the emergency services arrived. A highly professional team.
Darrin Stearn & Jonathon Watson, Lion Yard
Darrin rushed to help after he saw an elderly gentleman lose his balance and tumble backwards down the escalator in the Centre's atrium. He worked with Jonathon and an off-duty paramedic to help the man and move members of the public away from the scene. The gentleman made a good recovery and later thanked both officers for their help.
Service Excellence – 8 winners
Lilian Henderson, Connect Administrator, Head Office
Many thanks to Lilian for her dedication, long hours and hard work during what has been a very busy period. She has been extremely helpful on the phone and resolved all pay queries in a timely manner.
VijayjoOdedra, Haymarket
Vijayjo is a valued and well-respected member of our team, constantly delivering a high level of service. We loved Vikayjo's Health and Safety Register which is now an essential part of our monthly Health & Safety meetings.
Hollie Hendry, Runcorn
Hollie went above and beyond when she noticed an elderly gentleman on the mall looking confused. She helped him with his purchases, took him to a taxi and ensured he got home safely. He returned the next day to thank her for her kindness and patience.
Dean Lloyd, Charles Warner, Mark Winnard, Abdulali Mulla & Paula West – Walkden Town Centre
The team worked together to foil two aggressive shoplifters who had been regularly stealing thousands of pounds worth of stock from the Boots store. Both men were detained with a bag containing £350 of stolen goods and passed over to the Police.
Barry Burnham, Templars Square Shopping
Barry provided outstanding customer service to an elderly deaf man who had a plumbing issue in his flat close to the centre. Barry searched the Internet and sorted a plumber for him and, later, checked that the work had been done. A masterclass in caring for the local community.
PRM Team, Doncaster Airport
The Lourdes pilgrim flights are always a challenge for the airport due to the high numbers of passengers that require special assistance to board the flights. A lot of planning went into the latest operation where the PRM team loaded 36 wheelchair passengers on to the LDE flight. A further 7 Para-Olympians going out on another flight at the same time also required assistance. The passengers complimented the team on social media.
Templars Square Team
Big thanks to the team for stepping in to hand operate the car park after a fault in the entry/exit barrier threatened to put the car park out of action. They did this for 12 hours every day for three weeks and several members of the team even worked extra shifts to ensure there was no drop in coverage. A great effort.
Majid Khan, Templars Square
Majid's language skills were of great benefit after an elderly Indian lady who couldn't speak English fell and injured herself on the escalator. Majid calmed her down, contacted her family and stayed with her until her family arrived.  Majid can also speak Pashto and was able to converse with an elderly man who collapsed with chest pains while waiting for paramedics to arrive.
---
View some more of our videos